✅ In Stock: 🚚 FREE Delivery: 6 -8 Working Days
Regular price
Sale price
£2,195.00
Unit price
per
Save £-2,195.00
Sale
Sold out
Is The Fire For Indoor Use?
Payment methods
EcoSmart Fire Base 40 Fire Table: A Fusion of Style and Warmth
Elevate your indoor and outdoor spaces with the Freestanding Base 40 Fire Pit Table by EcoSmart Fire. This versatile fusion of a coffee table and fire pit creates a stylish centrepiece for gatherings. Choose from Graphite, Natural, Bone, or Teak Wood finishes to suit your taste.
Constructed with eco-friendly Fluid™ concrete technology, the Base 40 is more than a fire table—it's a sustainable statement. Use it indoors or outdoors and enjoy the warm glow of clean-burning e-NRG Bioethanol. With dual fuel options, including Natural Gas and Liquid Propane, this table brings luxury and functionality to every season.
Trusted by World Class Brands

Delivery Information

6 to 8 Working Days if available at time of order (Due to high demand, this changes daily) or up to 6 weeks if we have to order the product in.

Please note, delivery times are only a guide and maybe subject to change. We will advise you if the delivery date changes significantly.

For full Delivery information, please see our detailed Delivery Page 
Product Returns

At Alfresco Heat we want you to be completely happy with your purchase. We will offer a full refund for any item that has arrived faulty or damaged. Please ensure you inform us within 24 hrs of receipt of your item.

If you've simply had a change of heart, please email info@alfrescoheat.co.uk and we will inform you of the returns address, then post the item back within 14 days of receipt.

Please note, if you are wanting to return a fire that is not faulty. Please do not use the burner as this will then be classed as used. For full terms please refer to our detailed returns policy
Share
View full details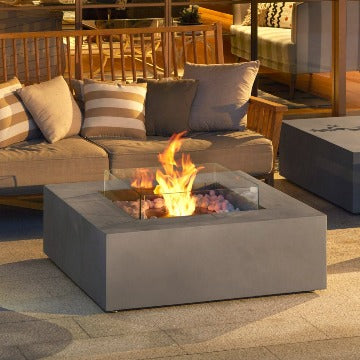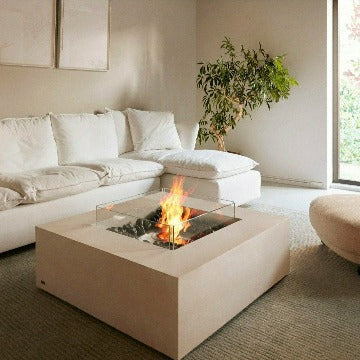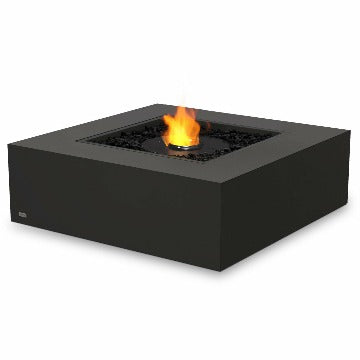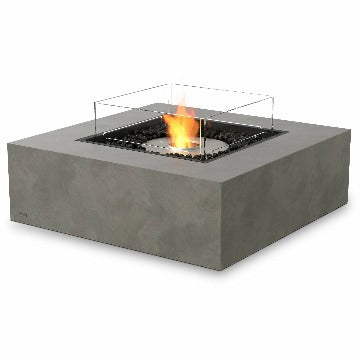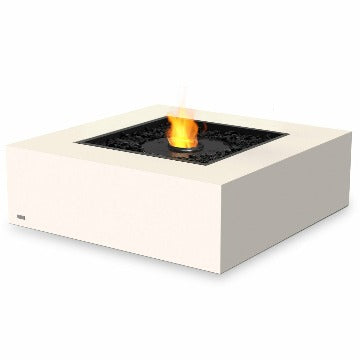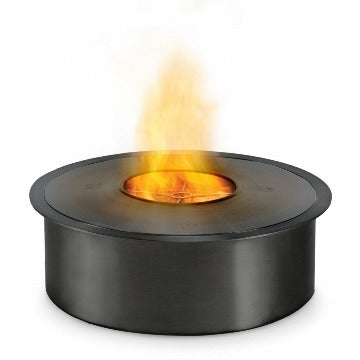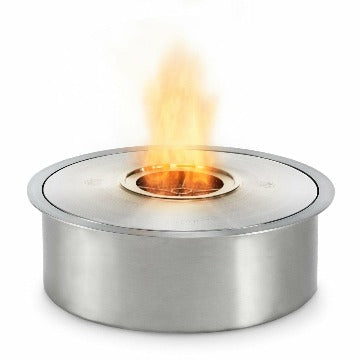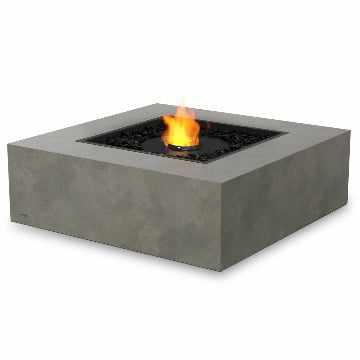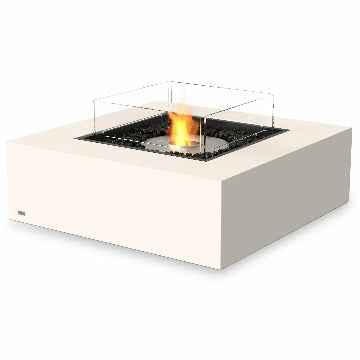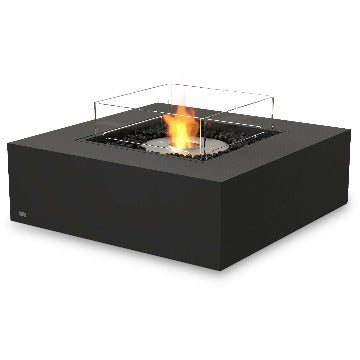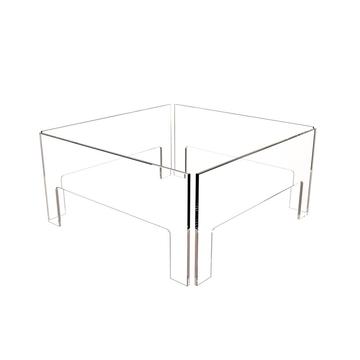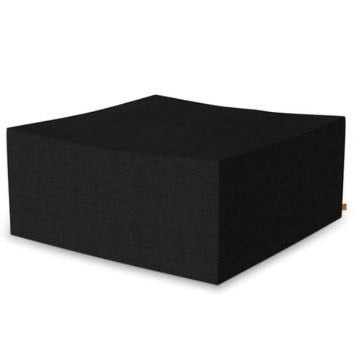 Is the Fire For Indoor Use?
If using the fire indoors * the fire pit requires an additional fuel safety tray. Please update the notes on the cart page with 'Indoor Installation' and we will ensure this is added before dispatch.
*Ethanol Only
CONTACT US

Live Chat | Phone | Email
Specifications & Warranty
Burner Manuals

Installation and operation manual

Clearance & Installation - Fire Pits (Ethanol)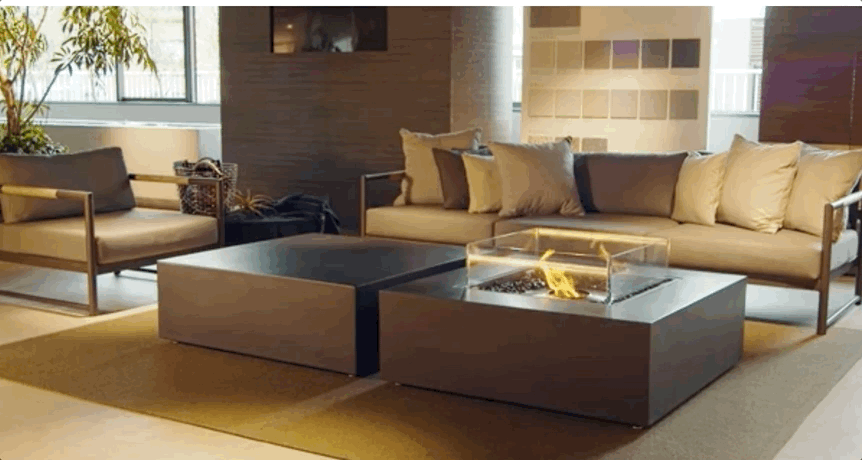 Base 40 Key Features
Elegantly Crafted

Meticulously handcrafted for a seamless and uniform finish, this spacious fire pit is thoughtfully designed to complement a range of decor styles

Ideal For Hosting

Fire Tables and Fire Pits: Gather Around with Space for Drinks and Food, Centred Around Mesmerising Flame

Three Fuel Choices

Experience eco-friendly convenience as ethanol installation takes mere minutes and offers limitless relocation options, both indoors and outdoors. Opt for Natural Gas for economical operation and zero refuelling needs. Liquid Propane readily, activated with a simple button press.

Indoor or Outdoor

Select from three versatile fuel options: bioethanol, propane, and natural gas. Embrace warmth and convenience with the flexibility to ignite a cosy fire in virtually any setting.

Adjustable Heat Options

Select the perfect heating level for your indoor or outdoor space. Gas and Liquid Propane offer the highest heat output, reaching up to 65,000 BTU/h, while bioethanol provides cosy warmth, delivering up to 20,433 BTU/h.

Generous Table Space

Tabletop design accommodates glassware, leaving hands free to enjoy finger food and canapés.

All Weather Materials

Discover durability and weather resistance with EcoSmart Fire finishes. Lightweight concrete finish blends green cement, recycled materials, and Fluid Concrete Technology for resilience against scratches, stains, and mould. Choose Grade A teak wood tables for natural strength and beauty in any weather.

Tested world-wide

Our collection has been thoroughly tested against a number of global standards and is O-TL Listed in accordance with UL 1370 in the USA, certified in accordance with EN16647 in Europe and the UK, and satisfies the ACCC Safety Mandate for Australia.
Customer Inspiration #ecosmartfire
Included Accessories
Black Glass Charcoal

Jerry Can - Ethanol Only*

Lighting Rod - Ethanol Only*

Fire Lighter -Ethanol Only*
Optional Accessories
All Seasons Cover

The cover/bag includes weatherproof zips and seams in addition to hardy thick waterproof material that is highly resistant to mould, tearing and fading, keeping your product safe from the elements all year round. You do not need to remove the glass fire screen before covering.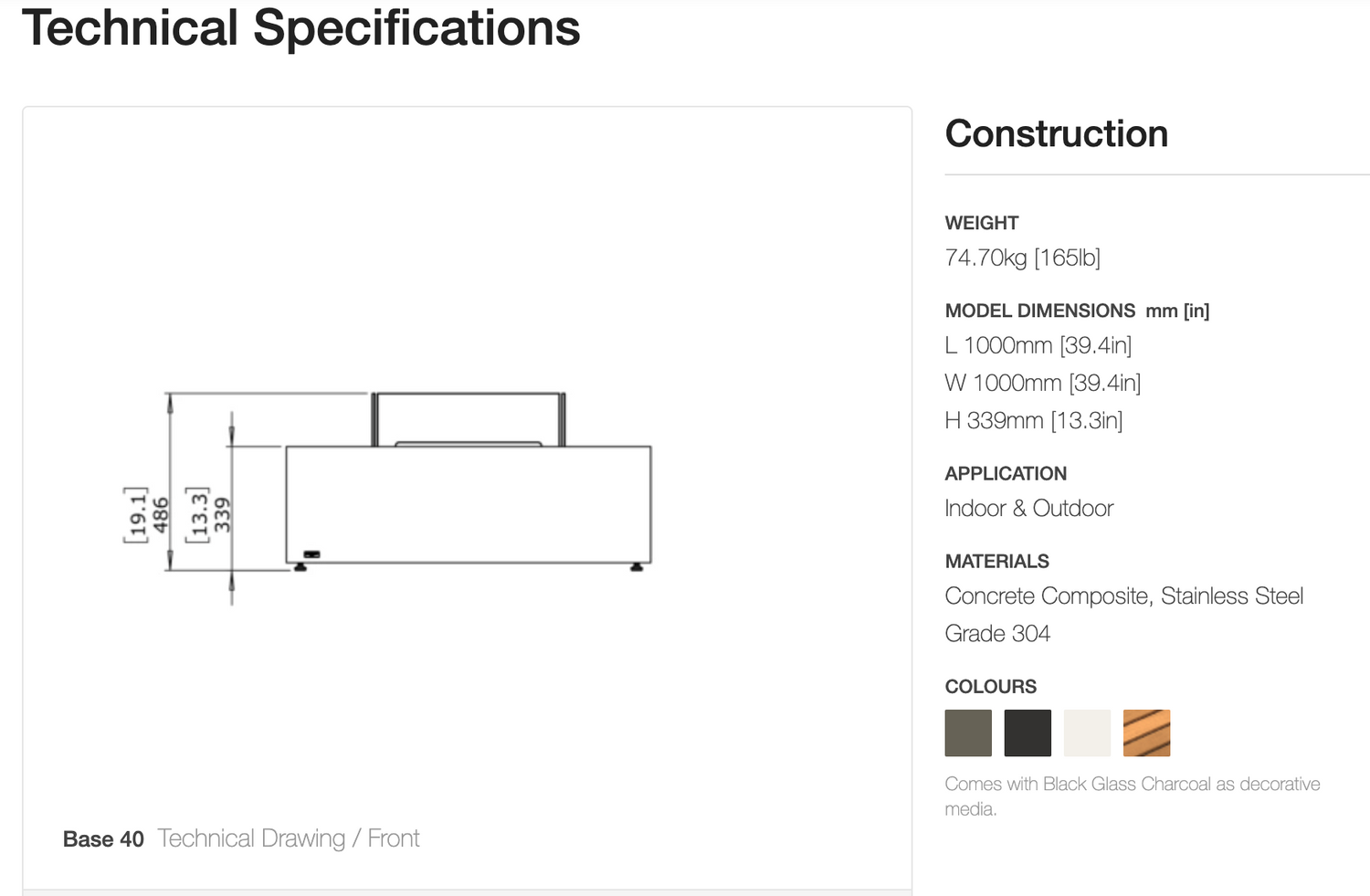 FAQ's
What does an ethanol fireplace bring to a living space?

Enhance your space with elegant ethanol fireplaces, combining warmth and ambiance. Ideal for building, renovating, or renting, these open flame appliances bring a modern touch to any living area. Discover the allure of efficient heating and captivating design.

Which Fuel Type Should I Choose?

Indoor Use - Ethanol:

Benefits: Clean-burning, no chimney or utility connection needed.

Outdoor Use - Ethanol or Gas (Liquid Propane/Natural Gas):

Ethanol for clean, convenient outdoor heating and Internal burner so no external tank or hose required.
Gas for up to 65,000 BTUs, suitable for colder climates.

Selecting the right fuel type depends on your location, heating requirements, and the design preferences for your project, whether it's indoors or outdoors. By understanding these options, you can make an informed decision to ensure your EcoSmart Fire system meets your unique needs.

How to assemble AB8 Burner

Comprehensive tutorial on assembling and operating the highly efficient and versatile AB Ethanol Burner Series.

Full Video

How do I fill my Bioethanol Fire Pit?

With EcoSmart Fire's proprietary tools and procedures, filling your ethanol fireplace with e-NRG Bioethanol fuel s fast and easy.

Step 1: Remove the bottle nozzle cap and carefully insert into the filling point

Step 2: Push and hold the green button. The nozzle will automatically stop filling once the reservoir is full.

Step 3: Replace the nozzle cap.

You can view a step-by-step filling video.

How do I light my Ethanol Fire?

With EcoSmart Fire's proprietary tools and procedures, it is easy to turn your bioethanol fire on and off.

Step 1: Extend the lighting rod and use the hook at the end to lift open the ethanol burner lid.

Step 2: Dip the end of the lighting rod into the burner to wet with ethanol fuel.

Step 3: Light the lighting rod and dip back into the ethanol burner to ignite the flame.

Step 4: To extinguish, use the hook at the end of the lighting rod to close the ethanol burner lid.

You can view a step-by-step lighting video

What is Bioethanol Fuel?

Bioethanol, also known as Ethanol is a renewable energy source made by fermenting the sugar and starch components of plant by-products. Most commonly used is sugar cane and crops like grain, using yeast
Do You Have a Question About This Product?
Have a question about this product? Send it to us via the form below and we will get back to you as soon as possible with an answer.
How Can We Help?
Project Support

From choosing products to sourcing materials our team is at your service

Contact Us

Special Pricing

Benefit from exclusive discounts on our full selection of fireplaces, fire pits, and furniture.

Exclusive Discounts Enquiry

Tailored Assistance

Our exceptional support and diverse product range streamline projects like never before

Assistance