Regular price
Sale price
£1,545.00
Unit price
per
Save £-1,545.00
Sale
Sold out
Payment methods
Tabletop Mini T Bioethanol Fire: Contemporary Elegance 
Explore the elegance of the Tabletop Mini T Bioethanol Fire by EcoSmart Fire. This sleek and contemporary fire is perfect for tabletop or ground-level placement, crafted from stainless steel and glass. Clean-burning, eco-friendly flames make it an ideal choice for both indoor and outdoor use.

With no need for a utility connection, the Mini T transforms any space into a inviting focal point—be it indoors, balcony, patio, garden, or outdoor room. Fuelled by e-NRG Bioethanol, it offers the most eco-friendly, longest burning, and vibrant flame, providing the ambiance of a real fire without smoke, soot, or ash cleanup. Redefine your space with luxury and sustainability.
FREE e-NRG Bioethanol Fuel 40 Litres - SAVE £145! Automatically added at checkout

Trusted by World Class Brands

6 to 8 Working Days if available at time of order (Due to high demand, this changes daily) or up to 6 weeks if we have to order the product in.

Please note, delivery times are only a guide and maybe subject to change. We will advise you if the delivery date changes significantly.

For full Delivery information, please see our detailed Delivery Page 
At Alfresco Heat we want you to be completely happy with your purchase. We will offer a full refund for any item that has arrived faulty or damaged. Please ensure you inform us within 24 hrs of receipt of your item.

If you've simply had a change of heart, please email info@alfrescoheat.co.uk and we will inform you of the returns address, then post the item back within 14 days of receipt.

Please note, if you are wanting to return a fire that is not faulty. Please do not use the burner as this will then be classed as used. For full terms please refer to our detailed returns policy
Share
View full details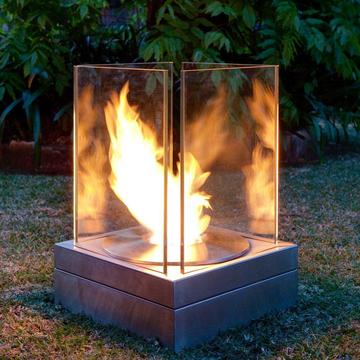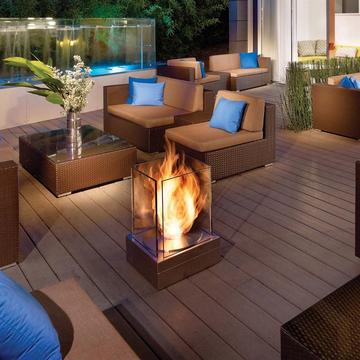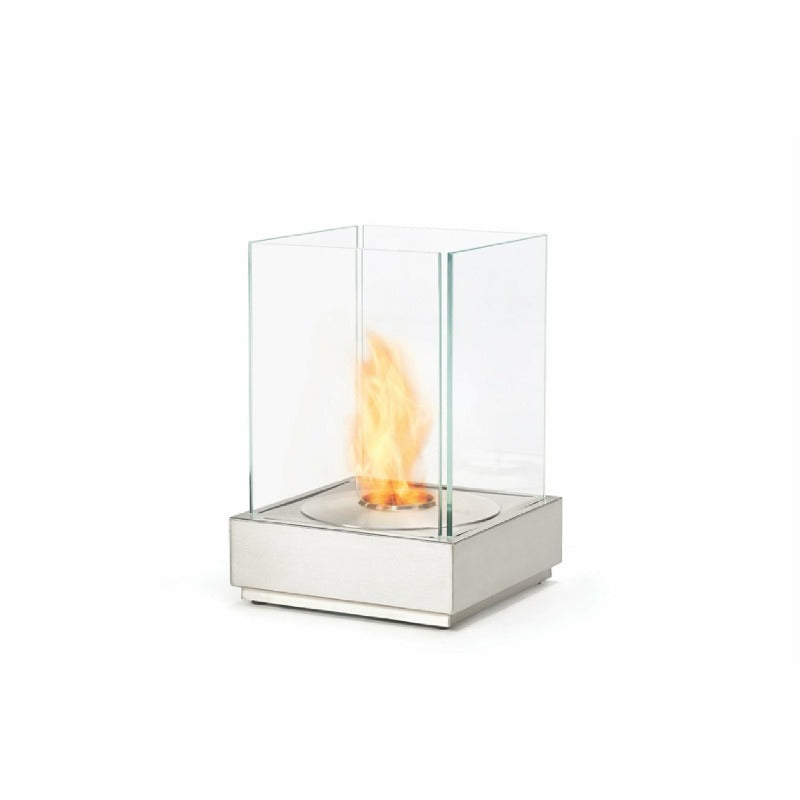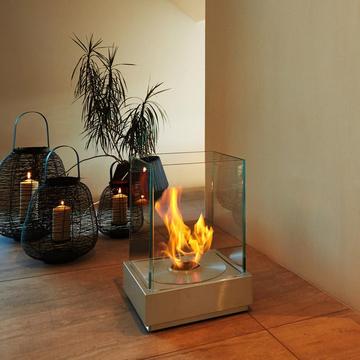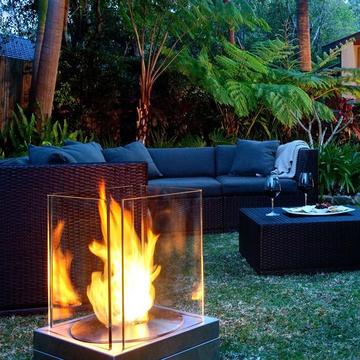 CONTACT US

Live Chat | Phone | Email
Specifications & Warranty
Key Features
Honouring Historical Roots

Inspired by the 'Padella Romana,' a unique lighting feature employed at the entrances of affluent Patrician homes as a symbol of status during the Roman Empire

Quality construction

Made from brushed stainless steel with stainless steel burner insert and toughened glass surround

Glass surround

Toughened glass not only enhances the drama of the fire, but also ensures safety.

Year-Round Ambiance and Illumination

The mesmerising dancing flame effortlessly creates an inviting atmosphere, beckoning people to outdoor spaces. Smart and user-friendly, it delivers a striking visual statement

Clean burning

Fuelled by bioethanol, an environmentally friendly renewable energy. Burns clean, doesn't harm the environment.

Constant and reliable

AB3 ethanol burner at its core. Minimalistic design and ability to provide consistent and reliable operation.
Included Accessories
FREE 40Ltr e-NRG Fuel: SAVE £145

Bottle Adapter - Ethanol Only*

Lighting Rod - Ethanol Only*

Jerry Can - Ethanol Only*

Fire Lighter -Ethanol Only*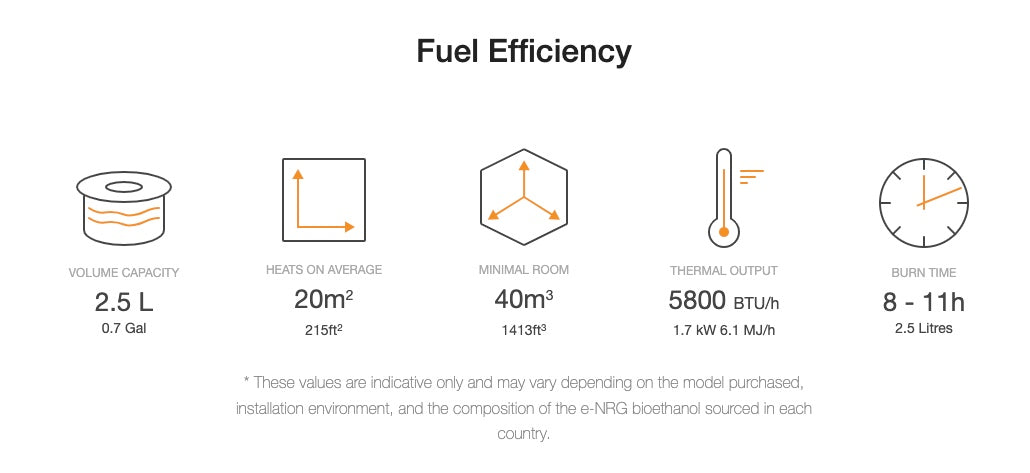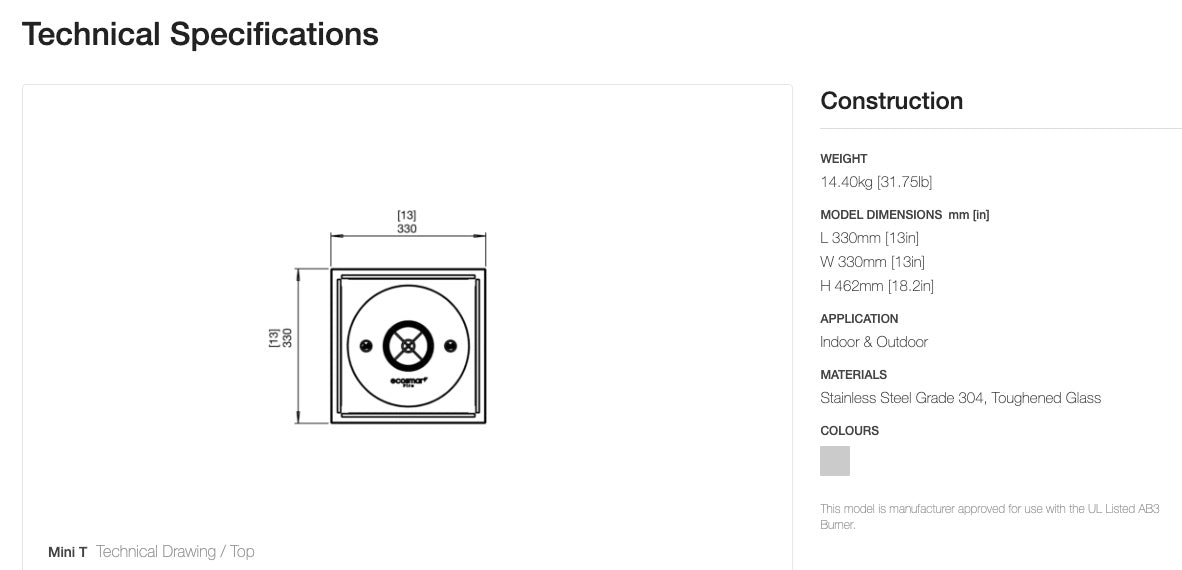 FAQ's
What is a Freestanding Fireplace?

EcoSmart Fire's freestanding fireplaces offer instant assembly, with self-contained units ready in under 5 minutes. Experience the allure of a clean-burning flame, mirroring Ecosmart Fire's ethanol fireplace inserts but without installation demands. Elevate any space as a captivating centrepiece or functional divider, enjoying fire's luxury free from restrictions. Embrace portability, effortlessly transitioning our ethanol fireplaces from room to room, adapting to your evolving heating needs.

How do I fill my Bioethanol Fire Pit?

With EcoSmart Fire's proprietary tools and procedures, filling your ethanol fireplace with e-NRG Bioethanol fuel s fast and easy.

Step 1: Remove the bottle nozzle cap and carefully insert into the filling point

Step 2: Push and hold the green button. The nozzle will automatically stop filling once the reservoir is full.

Step 3: Replace the nozzle cap.

You can view a step-by-step filling video.

How do I light my Ethanol Fire?

With EcoSmart Fire's proprietary tools and procedures, it is easy to turn your bioethanol fire on and off.

Step 1: Extend the lighting rod and use the hook at the end to lift open the ethanol burner lid.

Step 2: Dip the end of the lighting rod into the burner to wet with ethanol fuel.

Step 3: Light the lighting rod and dip back into the ethanol burner to ignite the flame.

Step 4: To extinguish, use the hook at the end of the lighting rod to close the ethanol burner lid.

You can view a step-by-step lighting video

What is Bioethanol Fuel?

Bioethanol, also known as Ethanol is a renewable energy source made by fermenting the sugar and starch components of plant by-products. Most commonly used is sugar cane and crops like grain, using yeast

Why is Bioethanol Fuel Sustainable?

Bioethanol fuel produces no harmful emissions, just heat, steam and carbon dioxide which is absorbed by plants. It is then processed via photosynthesis to help the plant grow. Resulting in Bioethanol being a clean burning carbon neutral fuel source.

Why choose a Bioethanol Fire?

Bioethanol Fire Pits all come with an internal burner, so are completely portable with no external tanks to worry about. Clean burning and smokeless, the eco friendly alternative to traditional Wood Fire Pits. 
Do You Have a Question About This Product?
Have a question about this product? Send it to us via the form below and we will get back to you as soon as possible with an answer.