Regular price
Sale price
£3,595.00
Unit price
per
Save £-3,595.00
Sale
Sold out
Is The Fire For Indoor Use?
Payment methods
EcoSmart Fire Vertigo 50: Stylish Fire Table for Indoor/Outdoor Ambiance
Elevate your space with the Vertigo 50 Fire Table by EcoSmart Fire. Seamlessly blending style and practicality, this stunning centrepiece is perfect for indoor and outdoor settings. With its low-set, square design and toughened glass fire screen, it adds a touch of modern elegance. Ideal for larger lounge areas, it functions as both a stylish design statement and a practical coffee table for entertaining.

The optional glass cover plate allows for easy conversion when the fire is not in use. Choose from versatile heating options, including eco-friendly ethanol, natural gas, or propane gas, with an impressive heat output. Available in three Fluid™ Concrete colors: Natural, Graphite, and Bone

6 to 8 Working Days if available at time of order (Due to high demand, this changes daily) or up to 6 weeks if we have to order the product in.

Please note, delivery times are only a guide and maybe subject to change. We will advise you if the delivery date changes significantly.

For full Delivery information, please see our detailed Delivery Page 
At Alfresco Heat we want you to be completely happy with your purchase. We will offer a full refund for any item that has arrived faulty or damaged. Please ensure you inform us within 24 hrs of receipt of your item.

If you've simply had a change of heart, please email info@alfrescoheat.co.uk and we will inform you of the returns address, then post the item back within 14 days of receipt.

Please note, if you are wanting to return a fire that is not faulty. Please do not use the burner as this will then be classed as used. For full terms please refer to our detailed returns policy
Share
View full details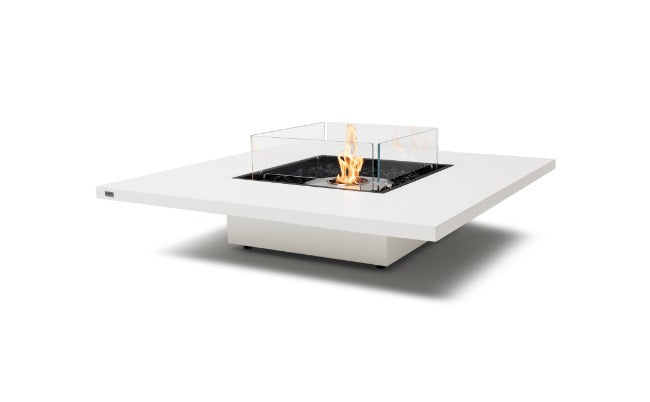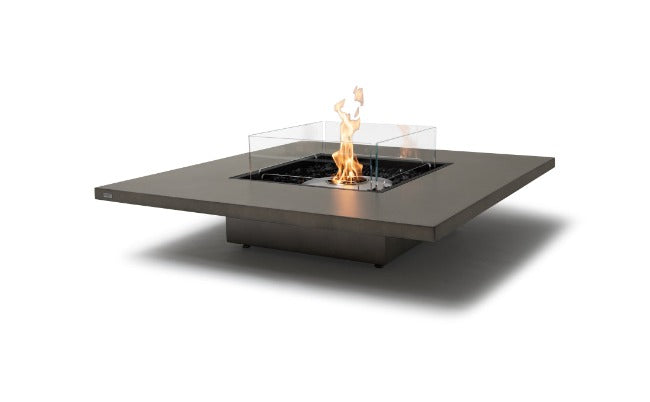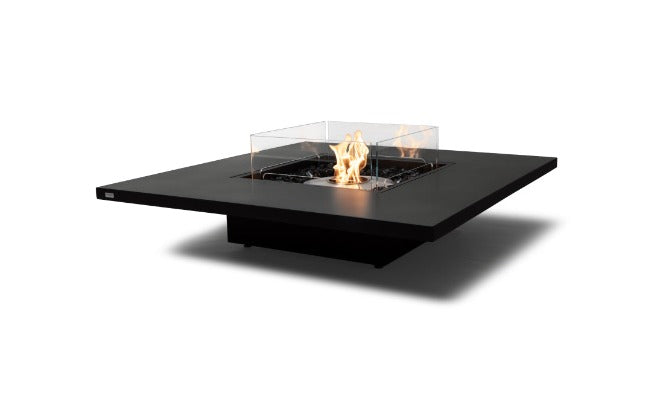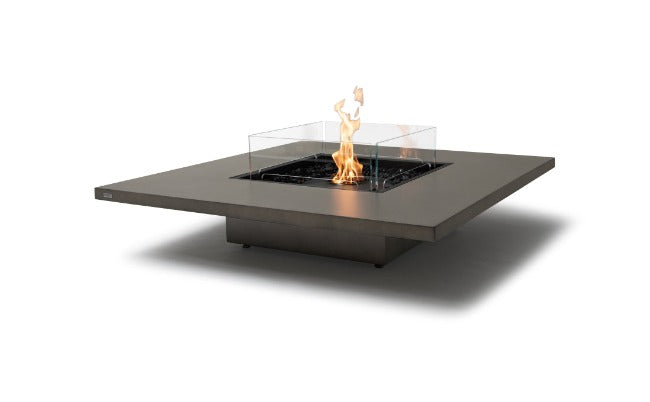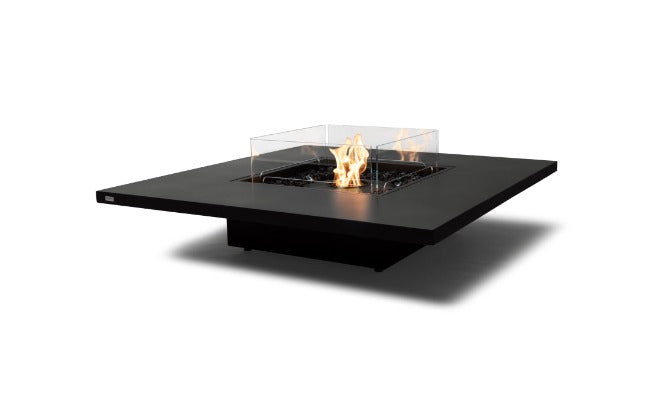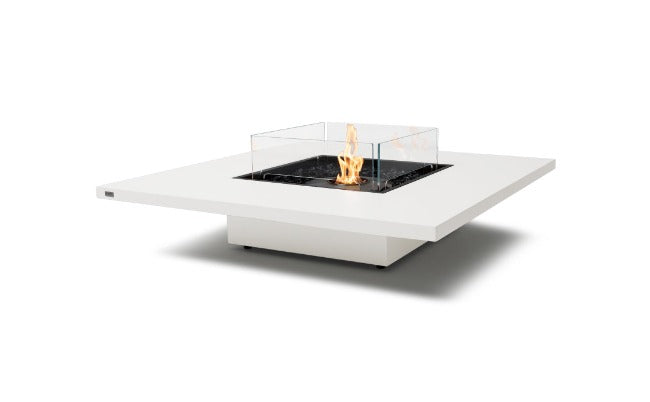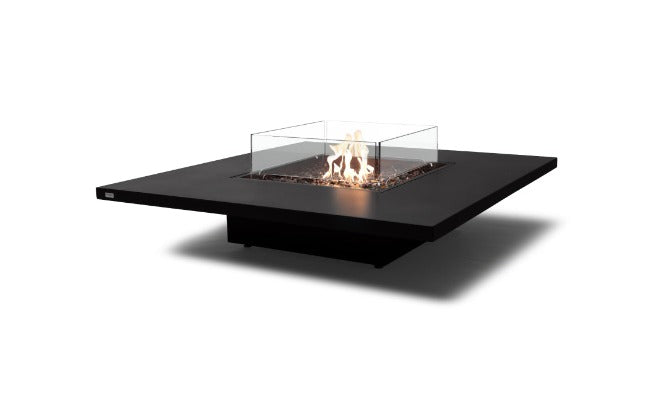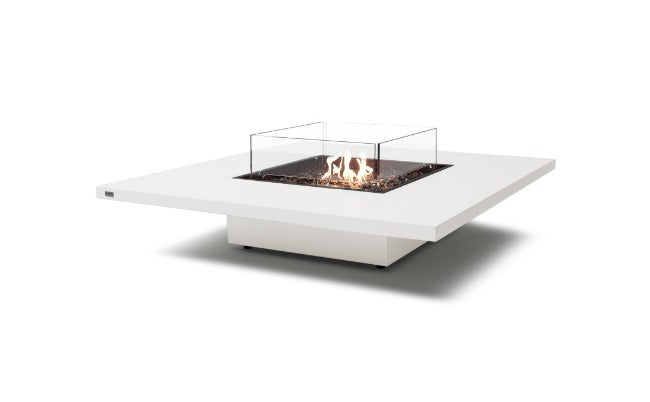 Is the Fire For Indoor Use?
If using the fire indoors * the fire pit requires an additional fuel safety tray. Please update the notes on the cart page with 'Indoor Installation' and we will ensure this is added before dispatch.
*Ethanol Only
CONTACT US

Live Chat | Phone | Email
Specifications & Warranty
Burner Manuals

Installation and operation manual

Clearance & Installation - Fire Pits (Ethanol)
Vertigo 50 Key Features
Modern Elegance

Immaculately Crafted Contemporary Fire Table: Sleek Design, Robust Construction, and the Illusion of a Floating Table

Functional Simplicity

Streamlined Square Design with a Durable Concrete Tabletop for Dining and Entertaining

Transforming Coffee Table

Convertible Fireplace: Effortless Coffee Table Conversion with Optional Glass Cover Plate

Glass Fire Screen

Model includes a recessed square glass fire screen, to stabilise the flame in windy conditions. An optional raised round screen is also available.

360-Degree View Flame

The Central Round Stainless Steel Burner in Vertigo 50, Encircled by Toughened Glass Fire Screen, Offers Stunning 360-Degree Fire Views. Choose Square or Round Fire Screen Design. Includes Spacious Burner Tray with Decorative Media for Flame Definition.

Strength & Durability

Constructed with Weather-Resistant Fluid™ Concrete: A Remarkably Strong and Lightweight Material with Stain and Impact Resistance for Long-lasting Protection against Environmental Elements, including Extreme Conditions and UV Exposure.

Triple Fuel Technology

You have the flexibility to select from three distinct fuel options. Opt for eco-friendly, clean-burning, and energy-efficient bioethanol, suitable for both indoor and outdoor applications. Alternatively, choose plumbed natural gas or a propane gas fire pit table, both perfect for outdoor settings.

Natural Shades

Available in three timeless finishes: Natural, Graphite, and Bone to suit your décor.

Tested world-wide

Our collection has been thoroughly tested against a number of global standards and is O-TL Listed in accordance with UL 1370 in the USA, certified in accordance with EN16647 in Europe and the UK, and satisfies the ACCC Safety Mandate for Australia.
Included Accessories
FREE 40Ltr e-NRG Fuel: SAVE £145 *ethanol only

S380 Fire Screen

Black Glass Charcoal

Jerry Can - Ethanol Only*

Lighting Rod - Ethanol Only*

Fire Lighter -Ethanol Only*
Optional Accessories
S22 Cover Plate

Enables fire pit tables to easily be transformed into a usable coffee table surface

AB8 Burner Cover

Black silicone burner covers. protect burners from the elements when not in use.

All Seasons Cover

Take care and protect your investment with a stain and water
resistant custom outdoor cover.

R400 Fire Screen

This model is compatible with a raised round fire screen depending on the look you prefer.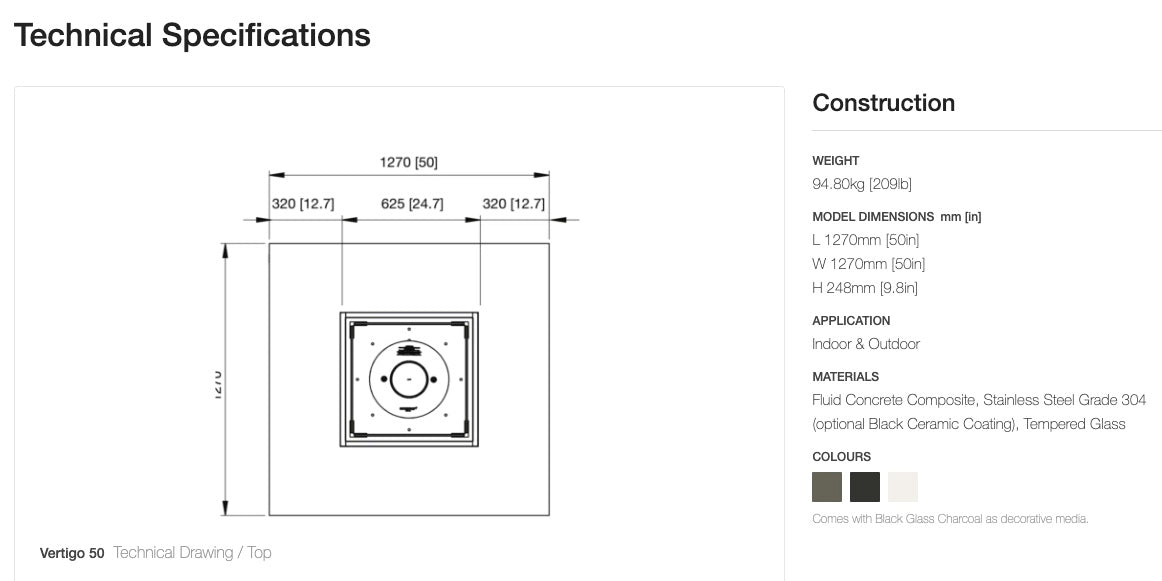 FAQ's
How do I fill my Bioethanol Fire Pit?

With EcoSmart Fire's proprietary tools and procedures, filling your ethanol fireplace with e-NRG Bioethanol fuel s fast and easy.

Step 1: Remove the bottle nozzle cap and carefully insert into the filling point

Step 2: Push and hold the green button. The nozzle will automatically stop filling once the reservoir is full.

Step 3: Replace the nozzle cap.

You can view a step-by-step filling video.

How do I light my Ethanol Fire?

With EcoSmart Fire's proprietary tools and procedures, it is easy to turn your bioethanol fire on and off.

Step 1: Extend the lighting rod and use the hook at the end to lift open the ethanol burner lid.

Step 2: Dip the end of the lighting rod into the burner to wet with ethanol fuel.

Step 3: Light the lighting rod and dip back into the ethanol burner to ignite the flame.

Step 4: To extinguish, use the hook at the end of the lighting rod to close the ethanol burner lid.

You can view a step-by-step lighting video

What is Bioethanol Fuel?

Bioethanol, also known as Ethanol is a renewable energy source made by fermenting the sugar and starch components of plant by-products. Most commonly used is sugar cane and crops like grain, using yeast

Why is Bioethanol Fuel Sustainable?

Bioethanol fuel produces no harmful emissions, just heat, steam and carbon dioxide which is absorbed by plants. It is then processed via photosynthesis to help the plant grow. Resulting in Bioethanol being a clean burning carbon neutral fuel source.

Why choose a Bioethanol Fire?

Bioethanol Fire Pits all come with an internal burner, so are completely portable with no external tanks to worry about. Clean burning and smokeless, the eco friendly alternative to traditional Wood Fire Pits. 
Do You Have a Question About This Product?
Have a question about this product? Send it to us via the form below and we will get back to you as soon as possible with an answer.