✅ In Stock: 🚚 FREE Delivery: 3-5 Working Days
Regular price
Sale price
£3,245.00
Unit price
per
Save £-3,245.00
Sale
Sold out
Payment methods
Ecosmart Fire XL1200: Premium Ethanol Burner for Indoor/Outdoor Elegance
Elevate your space with the XL1200 Ethanol Burner by Ecosmart Fire. This versatile burner allows you to custom design your indoor fireplace or create a captivating see-through open fire, adding a sense of spaciousness to any setting. Illuminate and warm outdoor spaces effortlessly, all without external connections.
The XL1200 features an impressive 10-litre fuel capacity, delivering a remarkable burn time of 9-14 hours. Available in Stainless or Black Steel, it's minimal clearances provide ultimate flexibility for easy installation. Whether as a single burner or side-by-side for a seamless linear flame, the XL1200 brings sophistication to any space.
Enjoy the convenience of easy cleaning – simply wash the XL1200 in hot water or your dishwasher. Fuelled by Bioethanol, this burner eliminates the need for venting harmful emissions or costly ventilation systems. Purpose-designed baffle inserts ensure industry-leading burn times with regulated stability.
6 to 8 Working Days if available at time of order (Due to high demand, this changes daily) or up to 6 weeks if we have to order the product in.

Please note, delivery times are only a guide and maybe subject to change. We will advise you if the delivery date changes significantly.

For full Delivery information, please see our detailed Delivery Page 
At Alfresco Heat we want you to be completely happy with your purchase. We will offer a full refund for any item that has arrived faulty or damaged. Please ensure you inform us within 24 hrs of receipt of your item.

If you've simply had a change of heart, please email info@alfrescoheat.co.uk and we will inform you of the returns address, then post the item back within 14 days of receipt.

Please note, if you are wanting to return a fire that is not faulty. Please do not use the burner as this will then be classed as used. For full terms please refer to our detailed returns policy
Share
View full details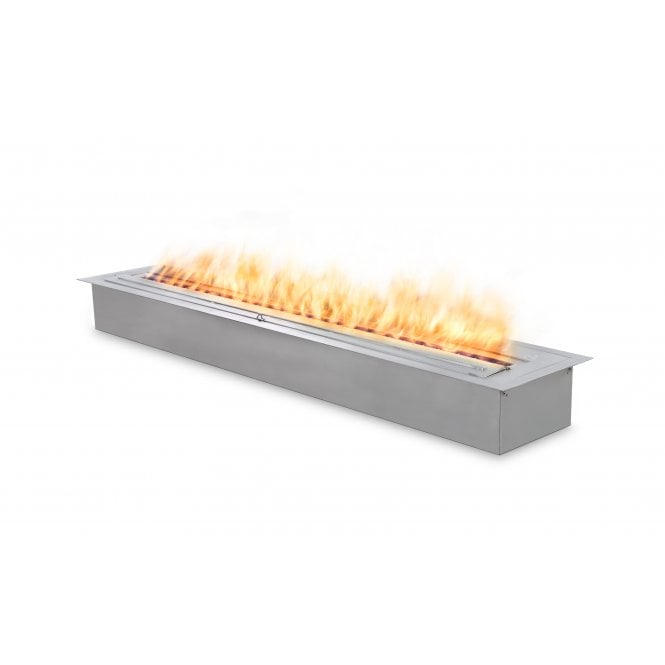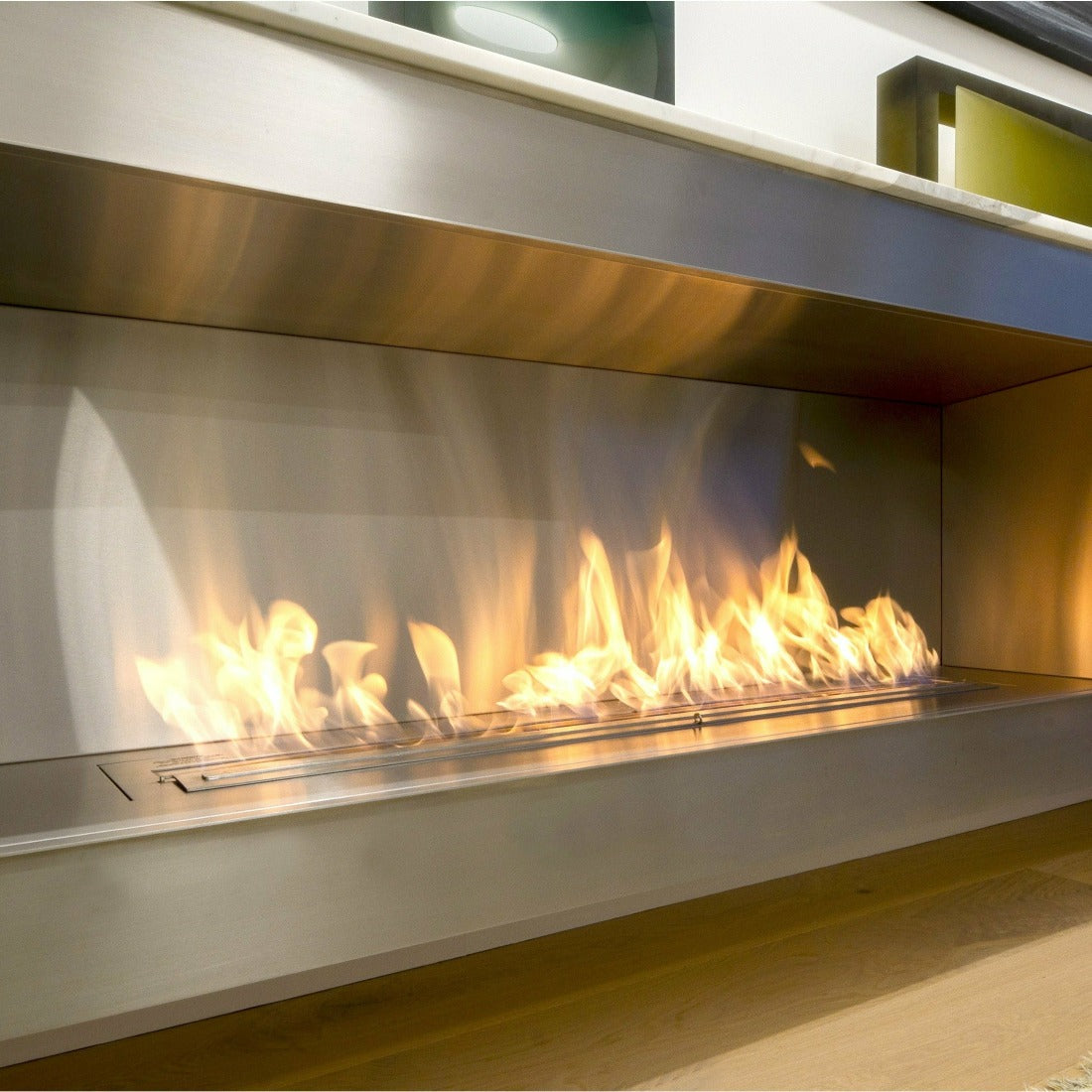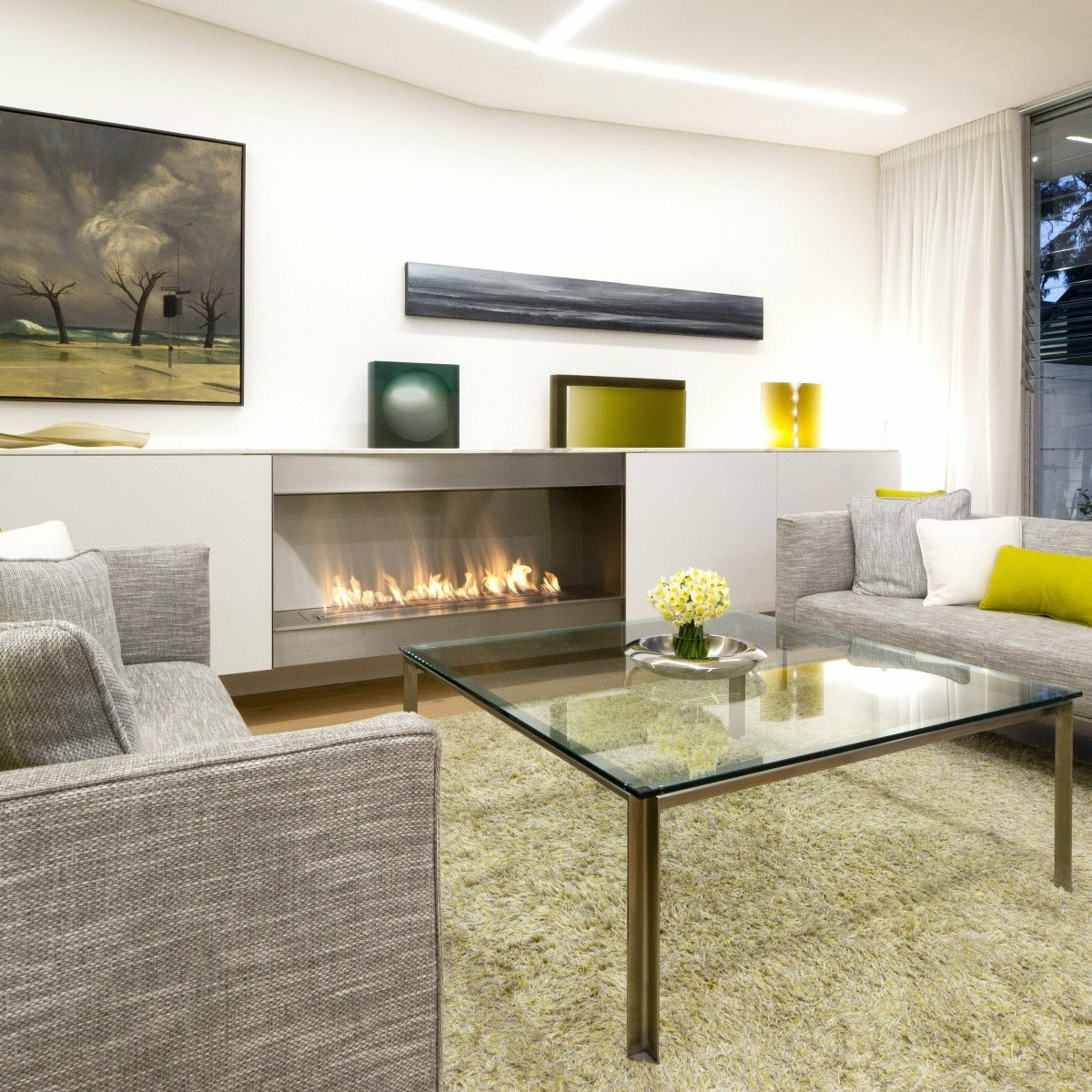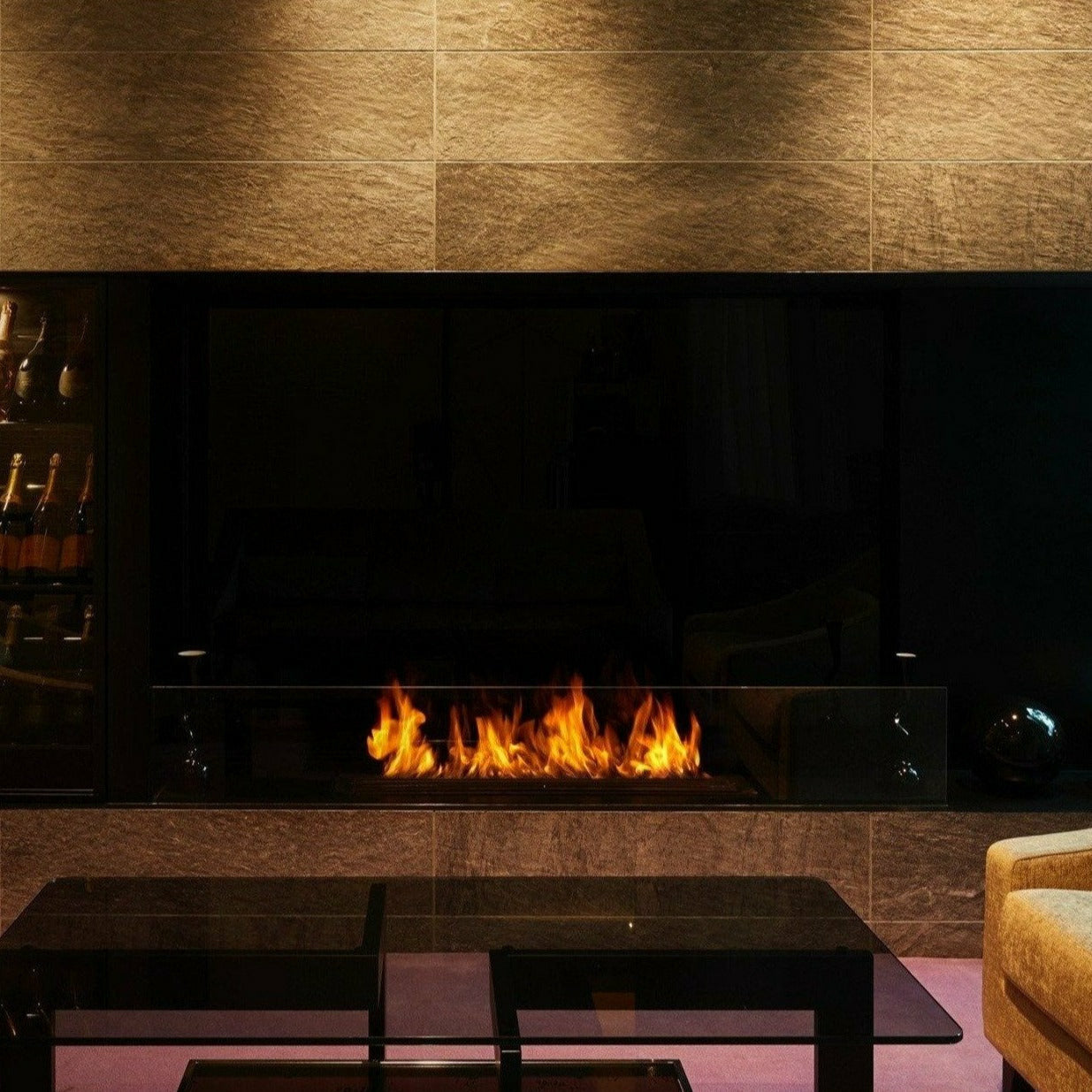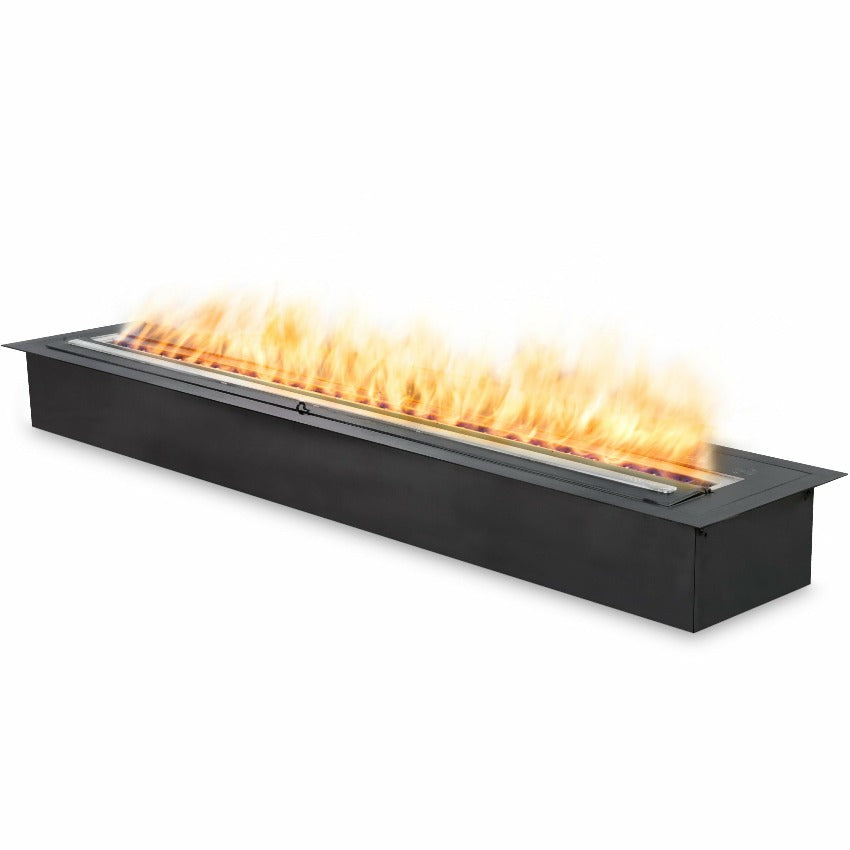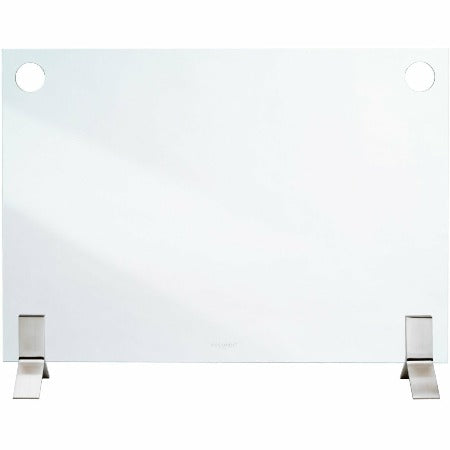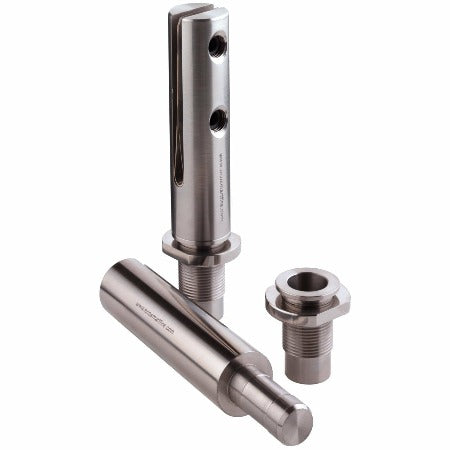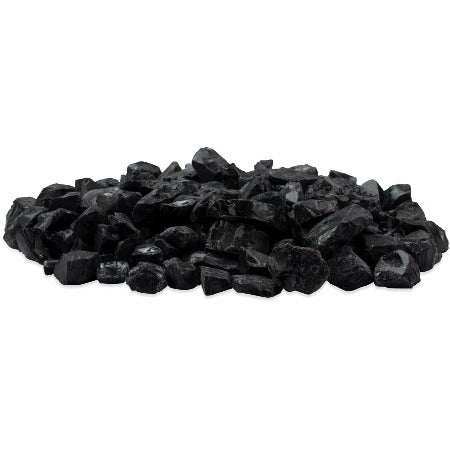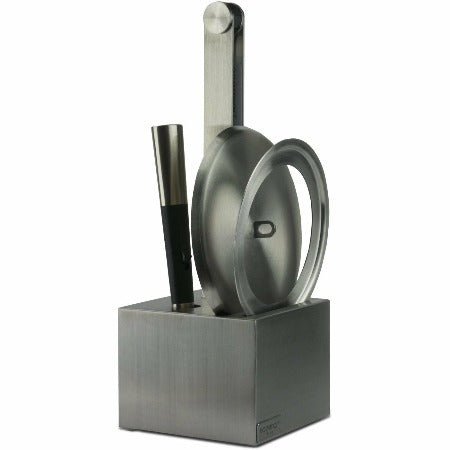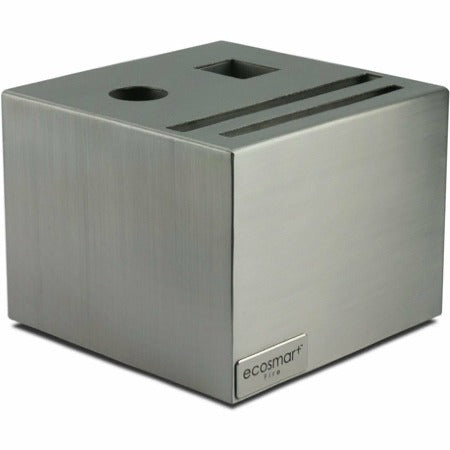 Ethanol Burner Manual & Warranty
Burner Manuals

Installation and operation manual
Key Features
The Perfect Fit

The streamlined design of the products synchronises effortlessly within award-winning architectural projects.

No Connections

Light up outdoor spaces with a soft, alluring glow - easily and efficiently, without cumbersome connections

Magnify your Space

See-through open fires provide a distinctive design element and enhance the feeling of space.

Flexibility

EcoSmart ethanol burners can be installed just about anywhere.

Easy to clean

Our ethanol burners can be washed in hot water (or even put in your dishwasher), setting them apart from the rest

Maximum quality

EcoSmart is the product of choice by many world-renowned architects and designers.
Included Accessories
Jerry Can

Lighting Rod

Fire Lighter

FREE 40Ltrs e-NRG Fuel: SAVE £145!
FAQ's
What is an ethanol fireplace burner?

Create a unique fireplace with EcoSmart Fire's ethanol burners. These versatile stainless steel burners require no external tanks or utility lines, making them perfect for indoor and outdoor spaces. Seamlessly incorporate round, square, or linear options into media units, walls, stone benches, and more, adding a personal touch to your ethanol fireplace design. Discover various sizes, arrange burners side by side for extended flames.

How do I light my Ethanol Fire?

With EcoSmart Fire's proprietary tools and procedures, it is easy to turn your bioethanol fire on and off.

Step 1: Extend the lighting rod and use the hook at the end to lift open the ethanol burner lid.

Step 2: Dip the end of the lighting rod into the burner to wet with ethanol fuel.

Step 3: Light the lighting rod and dip back into the ethanol burner to ignite the flame.

Step 4: To extinguish, use the hook at the end of the lighting rod to close the ethanol burner lid.

You can view a step-by-step lighting video

Why choose an Ethanol Burner?

An Ethanol Burner is Clean burning and smokeless, the eco friendly alternative to traditional Wood and Gas Fires. Bioethanol Burners do not require a flue, so you have complete design flexibility in any room or outside.

Where can you install an Ethanol Burner?

Virtually anywhere! Easily fitted into custom designs - bespoke cabinetry, media units, walls, floating benches, tables and pillars. More information on how to install an Ecosmart Fire Burner can be found in the Specifications.
Do You Have a Question About This Product?
Have a question about this product? Send it to us via the form below and we will get back to you as soon as possible with an answer.
How Can We Help?
Project Support

From choosing products to sourcing materials our team is at your service

Contact Us

Special Pricing

Benefit from exclusive discounts on our full selection of fireplaces, fire pits, and furniture.

Exclusive Discounts Enquiry

Tailored Assistance

Our exceptional support and diverse product range streamline projects like never before

Assistance